SIS Group
History

A STORY THAT BEGAN OVER 30 YEARS AGO
1983
SUPERCUIR
It was on Labour Day, May 1st 1983, that Jean Pierre Tolo and Patrick Brenier laid the first foundation stone, creating the LLC Supercuir, specializing in the manufacture of watch straps.
To commence operations, they opened their business in a small house in the centre of a village in the Franche-Comté mountains (Avoudrey), at the crossroads of the microtechnology valley and the birthplace of the watchmaking industry: Switzerland.
Gradually, many of the village's 500 inhabitants began working for Supercuir. The company provided employees with a free sewing machine at home and each week they delivered their work to the company.
Soon, the two ambitious young executives decided to build up their expertise, refine their strategy and team up with an experienced watch strap manufacturer located in Switzerland.
1985
IWD WAS BORN
With two years' experience and a growing business, they created the distribution company IWD: International Watchband Distribution.
This company distributed Supercuir's watch straps to watchmakers, jewellers and tobacconists selling watch straps and fashion jewellery.

THE DAWN OF A GLOBAL BUSINESS AND STRONG EXTERNAL GROWTH
For almost twelve years, the company constantly expanded and matured.
A third business was incorporated, focusing on the manufacture of luxury leather accessories.
A holding company was created to bring the three companies together.
1987
Supercuir transferred part of its production abroad, installing facilities in Mauritius.
1989
It continued its international growth in Asia, signing a joint venture agreement with a Chinese leather goods manufacturer.
This agreement led to the opening of a second production plant, this time in China.
1990
In 1990 the company Softline Box was founded to diversify production in the high-end leather trimming and accessories sector.
That same year, with the surge in business, a new 25,000 sq.-ft production facility opened in Avoudrey, the village where it all began.
1995
The company expanded further, buying out a Parisian company specializing in the production of luxury watch straps.
This company had two production sites, one in Paris, where its head office was located, and the other in the North of France.
1996
A second Asian site was added. This sales office in Hong Kong (BSA Co. Ltd.) was used to coordinate all the operations in the Asia-Pacific region.
AFTER 10 YEARS OF GROWTH AND SUCCESS, THE END OF AN ERA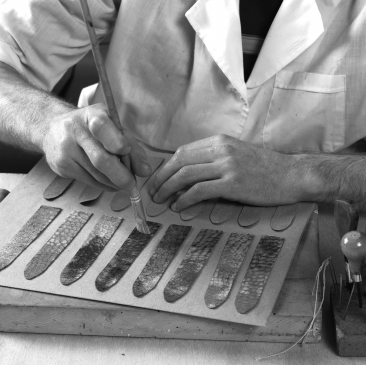 1997
The company's leading customer, accounting for 70% of business, decided to end its long-standing partnership with Supercuir.
1998
In 1998 the company was humbly forced to face liquidation.
At the time it had 300 employees in France, 300 in Mauritius and another 300 in China.
After filing for bankruptcy Supercuir was liquidated just a few months later.
NOVEMBER 23, 1998: THE COMPANY IS REBORN THROUGH THE EFFORTS AND DETERMINATION OF ITS EMPLOYEES
Eight company managers devised a bailout strategy. In just three weeks, they prepared and proposed a recovery plan to the Commercial Court.
Through the buyout of Supercuir, IWD and Softline Box's assets, a new company was born with an initial workforce of sixty-three employees including thirty shareholder employees who agreed to invest half of their severance pay into the capital and the other half into the company's accounts.
Farewell Supercuir, Hello SIS!
A new logo and a new identity to manufacture and distribute luxury leather accessories and watch straps.
Meanwhile, the senior managers decided to let go of the Mauritius site but retain the facilities in China and the Hong Kong office.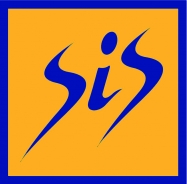 The SIS Group was born, its name comprised of the first letter of each original company:
S for Supercuir, manufacturing watch straps and small leather accessories.
I for IWD, distributing leather straps to watchmakers and jewellers.
S for Softline Box and its high-end leather goods.
1999
SIS decided to focus on creating high-end watch straps with the goal of expanding into the world of luxury goods and fine watchmaking.
More importantly, SIS decided to specialize in luxury leather bags and accessories, which has been a huge factor in its success.
2000
The company once again expanded its operations abroad, opening a new production site in Madagascar: SASSEBO.
2003
The company bought out the COBRA brand specializing in replacement watch straps for watch retailers, along with its sales network.
This company went on to diversify into the middle-end watchmaking sector before it was sold in 2014.
FROM EXTERNAL GROWTH TO INTERNAL GROWTH
2009
The company built and commissioned a new supply chain facility equipped with the latest technology in storage, organization and cutting equipment.
The Swiss facility opened in Le Locle.
2010
SIS's growth reached new heights, leading to the purchase of premises used by a watch mechanism manufacturer in Valdahon.

SIS refurbished all of the buildings and turned them into leather workshops. The site commenced operations in September 2011.
2011
THE AVOUDREY LEATHERCRAFT TRAINING CENTRE OPENS
To meet the demands of its customers, SIS created an in-house centre of expertise in order to train and employ more than 100 new staff members each year.
The Avoudrey Leathercraft training centre (École de Maroquinerie d'Avoudrey - E.M.A) is a major asset, designed to share our expertise and values to future SIS leatherworkers.
After this training is completed, trainees can take the leatherwork certification exams to obtain a nationally-recognized diploma.
A CORPORATE POLICY FOCUSING ON PEOPLE AND WELL-BEING IN THE WORKPLACE
2013
In line with its policy for sustainable development and continued improvement, SIS decided to build a 20,000 sq.-ft leisure complex on 3 floors, primarily dedicated to the well-being of employees in the workplace.
This building consists of:
A 1,500 sq.-ft fitness & relaxation centre equipped with the latest generation equipment.
An eating area.
A nursery with 30 places, 24 of which are reserved for our staff members and 6 for the inhabitants of Valdahon.
A room for the Works Council.
2015
SIS has expanded all of its French sites, doubling its total production area.
Its supply chain centre has also been redesigned. It has adopted the latest cutting technology and developed a new first-rate supply chain, making it the company's nerve centre.
Lastly, in the same people-oriented momentum, two restaurants were created in 2015 on the production sites in Avoudrey and Valdahon.
Today, SIS has 5 production sites in Franche-Comté, France, 1 production site in Madagascar and another in China.
It employs 600 people in France at 5 development and production facilities, plus 300 in Madagascar and 300 in China.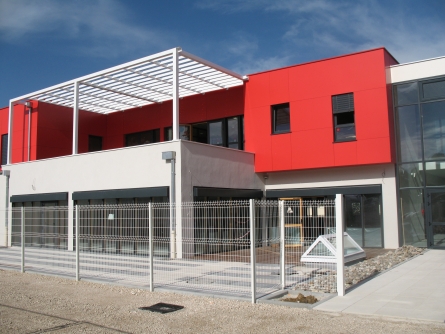 Valdahon leisure complex
---
32 YEARS DEFENDING ITS CORE VALUES
Despite the economic uncertainties throughout its lifetime, the company has maintained the same policy that has always given it an edge over other competitors. SIS constantly strives to:
Perpetuate leather craftsmanship while adapting to the latest available technologies.

Invest in industrial dynamics on a human scale.

Maintain local business and a legitimate French presence while opening up to the world through foreign subsidiaries.

Nurture a close relationship with customers and suppliers to tailor its services and the quality of production to their needs and their business.

Engage in an ethical approach on a daily basis that is respectful of employees and the environment.